If you'll commit to a quick and easy skin-care routine, every morning and evening- we guarantee you visible results in a short amount of time!
ACNON skin-care line has three basic products: gentle facial soap, daily moisturizing cream and a nightly treatment lotion. The skin-care routine is divided to morning and evening and it's very simple to do, so let's begin:

Clear skin starts with clear pores
Finding the source- acne begins deep inside the pores- excess oil secretions, accumulation of dead skin cells and proliferation of acne bacteria (P. acnes). When the pore is clogged P. acnes bacteria proliferates and the inflammation activates the immune system, which results in a big, red and painful pimple. If mistreated, the pimple can leave a mark (scar or pigmentation) on the skin after it is healed.
ACNON skin-care line is created to give you a whole rounded treatment and tackle acne at any stage. The products are designed to not only treat acne, decrease it and heal the skin, the products also help with signs and scars of previous acne breakouts. After a short period of using ACNON, the skin clears and becomes smooth, while the breakouts reduce.
ACNON skin-care line is based on the following three steps, that should be repeated every morning and evening:
The soap is used every morning and evening and it is the start to your routine. Begin with washing the face with some warm water, then apply a small amount (coin size) of the soap to the facial area, avoiding the eyes. Rub gently in circular motions for about a minute and rinse thoroughly with water, when you're done dry with a soft towel.
The SMOOTHING FACIAL CLEANSER contains an active complex of ingredients that helps unclog pores and clean out accumulations of oil and dirt. A new and improved form of vitamin A in the soap helps alleviate spots without causing irritation. The soap cleans the skin without drying it and gives a fresh feeling after the use.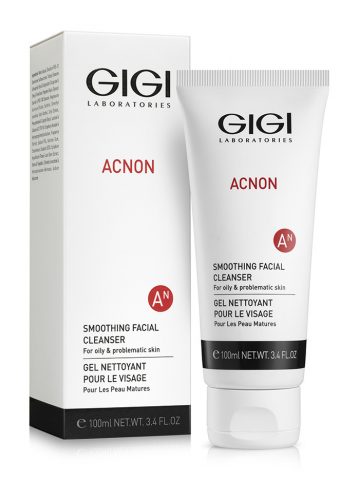 This facial toner helps complete the cleaning process of the skin, balance pH, remove flakes of dead skin cell and absorbs oil left-overs. The toner contains glycolic acid that helps keep the pores clean. After washing with the SMOOTHING FACIAL CLEANSER, soak a small amount of the liquid onto a cotton pad and clean the facial area.

This is a light moisturizing cream that performs two actions at once: provides moisture and prevents an oily completion. This moisturizer enriches the skin with essential skin-care ingredients that help calm irritations, accomplish uniform skin-tone and lessen marks of previous outbreaks. Apply the moisturizer on dry skin and massage until absorbs.
Girls- only after the moisturizer is absorbed you can begin applying makeup.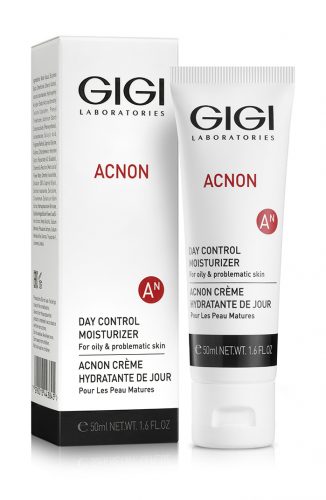 This treatment lotion is the key for smooth skin. It has a high quantity of active ingredients that balance oil secretions, prevents P. acnes bacteria growth and inflammation.
This lotion contains a precise formula of ingredients and should be used only once a day, before going to bed.
Apply a thin coat of the lotion onto the entire face- to get the best results! And while you sleep the OVERNIGHT TREATMENT lotion will act to prevent your next acne breakout.
See how easy it is? If you'll maintain this daily routine, you'll start seeing results in no time! – your skin will become healthy, clear, with less notifiable spots and a less oily completion.